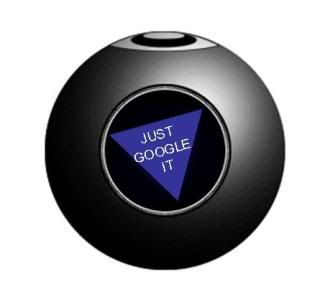 I know that many of you are very heavily invested in the Presidency of Barack Obama, so it is with a heavy heart that I must inform you that recent polling paints a very bad picture of the state of our union.
But don't panic... I also come bearing good news.
Noted thespian Chuck Norris and his terror cellmates have us surrounded, and Chuck is very seriously considering running for President of Texas.
I can't speak for anyone else here, but knowing that provides me with a huge sense of relief. And knowing is half the battle.
Morning lineup:
Meet the Press: Chair of the President's Council of Economic Advisers Christina Romer; House Minority Whip Eric Cantor (R-VA); : David Frum (The Week), Katty Kay (BBC), Steve Liesman (CNBC), and Tavis Smiley (PBS).

This Week: Director of the National Economic Council Larry Summers; Senate Minority Leader Mitch McConnell (R-KY); : George Will (ABC News), Frank Rich (The New York Times), Jim Ellis (BusinessWeek), and Robert Kuttner (The American Prospect).

Face the Nation: Larry Summers; Thomas Friedman (The New York Times).

Fox News Sunday: Member of the President's Council of Economic Advisers Austan Goolsbee; Sen. Bob Corker (R-TN); Rep. Barney Frank (D-MA); Mark Zandi (Moody's Economy.com); FDIC Chair Sheila Blair; Brit Hume (Fox News), Mara Liasason (NPR), Bill Kristol (The Weekly Standard), and Juan Williams (Fox News).

State of the Union: Former Vice President Dick Cheney; Rep. Joe Sestak (D-PA); Financial Editor for "The Today Show" Jean Chatzky.

Reliable Sources [segment]: Conservative Commentator Tucker Carlson; David Zurawik (The Baltimore Sun); Talk Show Host Stephanie Miller; Meghan McCain.

The Chris Matthews Show: Erin Burnett (CNBC); Howard Fineman (Newsweek); Anne Kornblut (The Washington Post); Andrew Ross-Sorkin (The New York Times).

Fareed Zakaria GPS: Former Ambassador to Saudi Arabia Charles Freeman; Former Treasury Secretary Paul O'Neill.
Primetime viewing:
60 Minutes will feature an interview with Federal Reserve Chairman Ben Bernanke — the first interview with a sitting Fed Chair in twenty years.
Unless you've been living in a cave (or watching MSNBC) for the past couple of days, you've likely seen Jon Stewart's masterful takedown of the clown prince of CNBC, Jim Cramer, by now.
But before you go anointing Stewart the second coming of Edward R. Murrow, let me remind you that he's "just a comedian".
Exhibit A:
The Daily Show
: Former Chairman of the Joint Chiefs of Staff Gen. Richard B. Myers

: Actor Ian McShane ("Kings")

: Author Nandan Nilekani ("Imagining India")

: Musician Bruce Springsteen
Meanwhile, Stephen Colbert zeroed in on the latest obsession among Republicans — "going Galt".
The Colbert Report
: Author Neil Gaiman ("The Graveyard Book")

: Author David Grann ("The Lost City of Z")

: Author/Blogger Juan Cole ("Engaging the Muslim World")

: President/Founder of ChooseResponsibility.org John McCardell
It used to be that Republicans' main obsession was saving teh unborn, but, no more.
Q: Are you saying you think women have the right to choose abortion?

STEELE: Yeah. I mean, again, I think that's an individual choice.

Q: You do?

STEELE: Yeah. Absolutely.
While this interview has resulted in much hand-wringing and threats of castigation from among the Republican base, I think Wesley Snipes said it best in Passenger 57:
"Always bet on black."
Unless, of course, you belong to a whites-only country club.
In related news, it looks like someone has an opening on her dance card.
Levi Johnston and Bristol Palin, the teenage daughter of Gov. Sarah Palin, have broken off their engagement, he said Wednesday, about 2 1/2 months after the couple had a baby.

Johnston, 19, told The Associated Press that he and 18-year-old Bristol Palin mutually decided "a while ago" to end their relationship. He declined to elaborate as he stood outside his family's home in Wasilla, about 40 miles north of Anchorage.
Live long and prosper.
- Trix